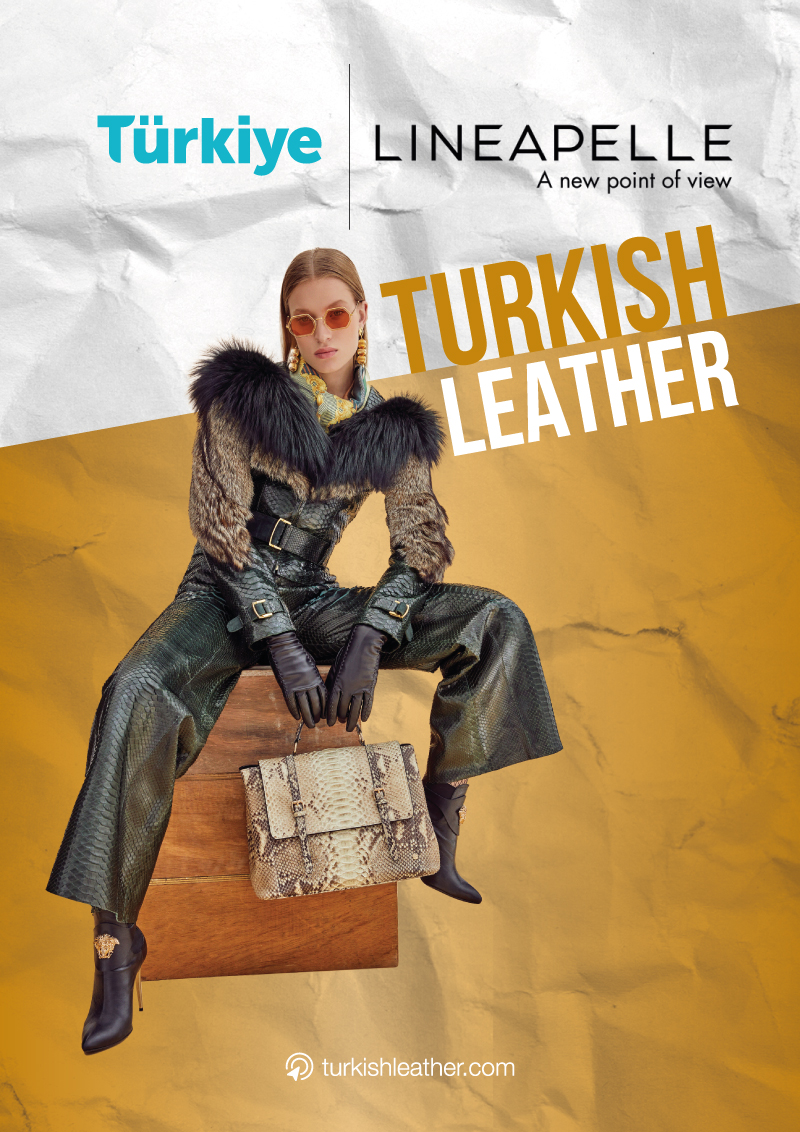 Lineapelle is one of the most important international exhibition dedicated to leather, accessories, components, synthetics and models for footwear, leather goods, garments and furniture since 1981. The event takes place twice a year, in February for the summer and September for the winter collections, at the Fiera Milano Rho.
Lineapelle has been characterised by its constant leadership in quality and style innovation, which makes it indispensable to the leather demand worldwide.
Turkish national participation is organized by Istanbul Leather and Leather Products Exporters' Association since the year 2014. In September 2021, 24 Turkish exhibitors are going to participate Lineapelle exhibition with an area of almost 650 square meters.
Please click to download the Catalog
Brand
Hall
Stand No
Hall Map
Soydan
Visit Manufacturer
13
E12
Visit Manufacturer
ALPAKA DERİ
Visit Manufacturer
13
P 01-03
Visit Manufacturer
İSKEFE DERİ
Visit Manufacturer
13
R02-04-06
Visit Manufacturer
DER-AY
Visit Manufacturer
13
R17-19
Visit Manufacturer
Sepiciler Caybasi Deri San. ve Tic. A.S.
Visit Manufacturer
13
R18
Visit Manufacturer
Erdoğan Deri
Visit Manufacturer
13
S 18-20
Visit Manufacturer
Estetik Deri


15
E29
--
Cevahir Leather
Visit Manufacturer
15
R19 S20
Visit Manufacturer
Turgut Kardeşler
Visit Manufacturer
15
R21-23
Visit Manufacturer
Selina Leather
Visit Manufacturer
15
R22-24
Visit Manufacturer
MIMOZA LEATHER

15
R26
--
CALISGANLAR DERI

15
R27-29
--
Göryakınlar
Visit Manufacturer
15
R28-30
Visit Manufacturer
MAY DERİ
Visit Manufacturer
15
S 12-14
Visit Manufacturer
Karaca Leather
Visit Manufacturer
15
S 28-30
Visit Manufacturer
ÖZ-YÜKSEL DERİ SAN. ve TİC. A.Ş


15
S09
--
SEMBOL DERİ VE AYAKKABI SAN.TİC.LTD.ŞTİ.
Visit Manufacturer
15
S17-19
Visit Manufacturer
TEKNOTAN

15
S18
--
Uyguner
Visit Manufacturer
15
S22-24
Visit Manufacturer
Çubukçuoğlu


15
S26
--
KORD IPLIK

22
U01
--
GEZDERI

22
V13 Z14
--
OZEN IPLIK

22
V17 Z18
--
FLEXIST

22
V19
--