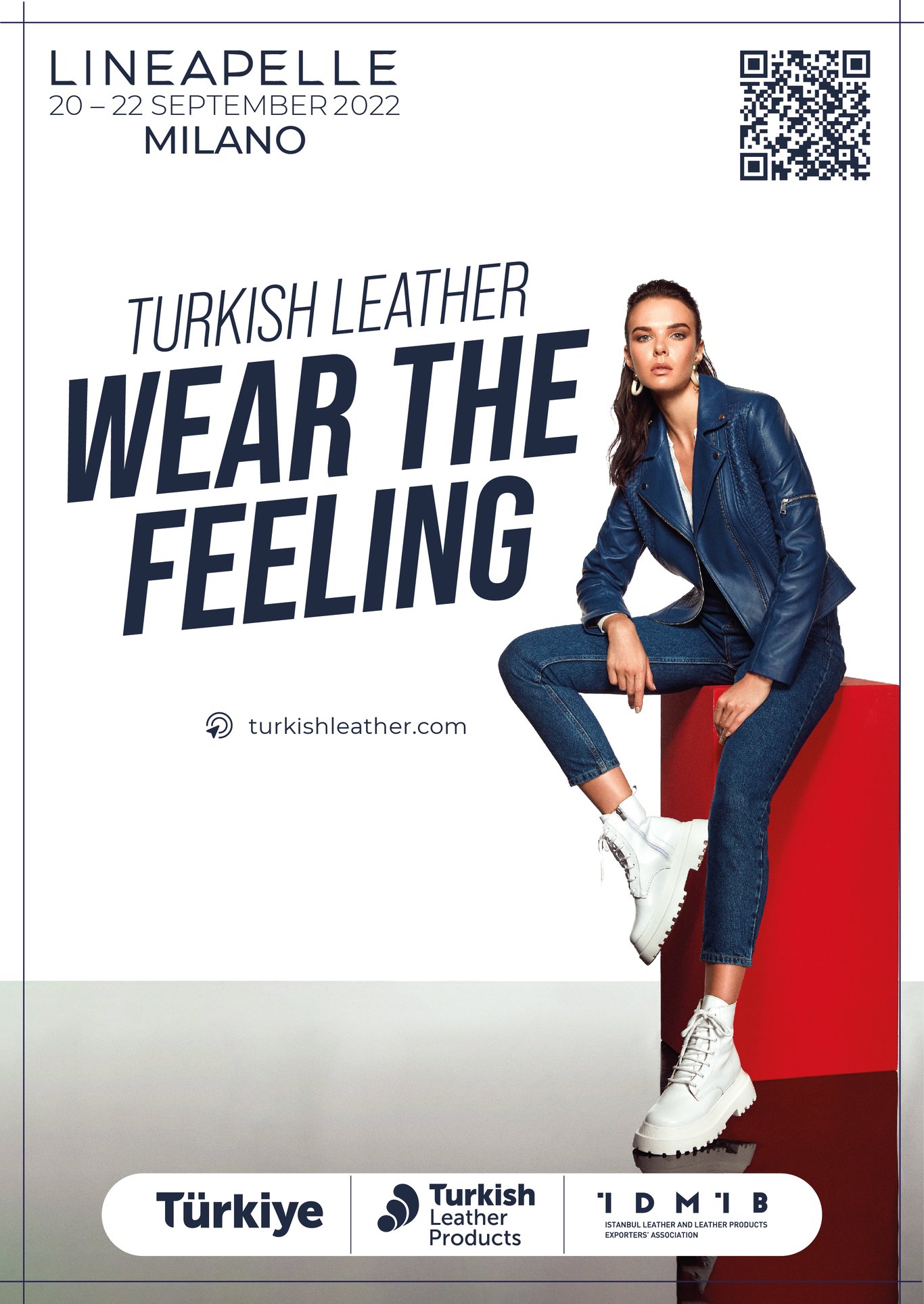 Lineapelle is one of the most important international exhibition dedicated to leather, accessories, components, synthetics and models for footwear, leather goods, garments and furniture since 1981. The event takes place twice a year, in February for the summer and Sempember for the winter collections, at the Fiera Milano Rho.
Lineapelle has been characterised by its constant leadership in quality and style innovation, which makes it indispensable to the leather demand worldwide.
Turkish national participation is organized by Istanbul Leather and Leather Products Exporters' Association since the year 2014. In September 2022, 40 Turkish Exhibitors are going to participate Lineapelle Milano exhibition with an area 1.164 square meters.
Brand
Hall
Stand No
Hall Map
SEMBOL DERİ VE AYAKKABI SAN.TİC.LTD.ŞTİ.
Visit Manufacturer
11
D05-E06
Visit Manufacturer
Turgut Kardeşler
Visit Manufacturer
11
F12-16
Visit Manufacturer
Egedamla Leather
Visit Manufacturer
11
F15-G16
Visit Manufacturer
Cevahir Leather
Visit Manufacturer
11
F29-G30
Visit Manufacturer
BERK
Visit Manufacturer
11
G15
Visit Manufacturer
VIKTORYA

11
G25-H26
--
Uyguner
Visit Manufacturer
11
H15-K16-18
Visit Manufacturer
İSKEFE DERİ
Visit Manufacturer
11
H6-8-10
Visit Manufacturer
Göryakınlar
Visit Manufacturer
11
K15-L16
Visit Manufacturer
Selina Leather
Visit Manufacturer
11
L25-M26
Visit Manufacturer
MAY DERİ
Visit Manufacturer
11
M25-27/N26
Visit Manufacturer
DER-AY
Visit Manufacturer
11
N12-14
Visit Manufacturer
KUPON DERI

11
N15-P16
--
PELLE TANNERY

11
N22
--
Estetik Deri


11
P11
--
TEKNOTAN

11
P13
--
ASEN TANNERY

11
P19
--
CUBUKCUOGLU TANNERY

11
P21-23
--
Karaca Leather
Visit Manufacturer
11
R07-09
Visit Manufacturer
Erdoğan Deri
Visit Manufacturer
11
R1-3
Visit Manufacturer
TESA DERI

11
S14
--
Çetinkaya Leather And Fur
Visit Manufacturer
11
S2-4
Visit Manufacturer
YILDIZ DERI

11
S24-26
--
Çalışganlar Deri
Visit Manufacturer
11
S8-10
Visit Manufacturer
Sepiciler Caybasi Deri San. ve Tic. A.S.
Visit Manufacturer
11
T13-U14
Visit Manufacturer
ENPELL ITHALAT IHRACAT SAN. TIC. LTD. STI.
Visit Manufacturer
11
T24-26
Visit Manufacturer
GKS SOLE 

22
B18-20
--
ZIYLAN TABAN

22
C15-D16
--
AKFORM INSOLES

22
C26
--
OZEN IPLIK

22
M15-N16
--
TEK-OR INSOLE

22
P11
--
AKE INSOLES

24
A1
--
FLEXIST

24
B19
--
KORD

24
K11
--
KARIZMA TEKSTIL A.S.

9
C02-04
--
ULAŞTI TEXTILE

9
H11
--
OZER ORME TEKSTIL

9
L15
--
SVS TEKSTIL

9
M26
--
BESA

9
N7-9 / P8-10
--
GEZDERI

9
P17-19/R18-20
--