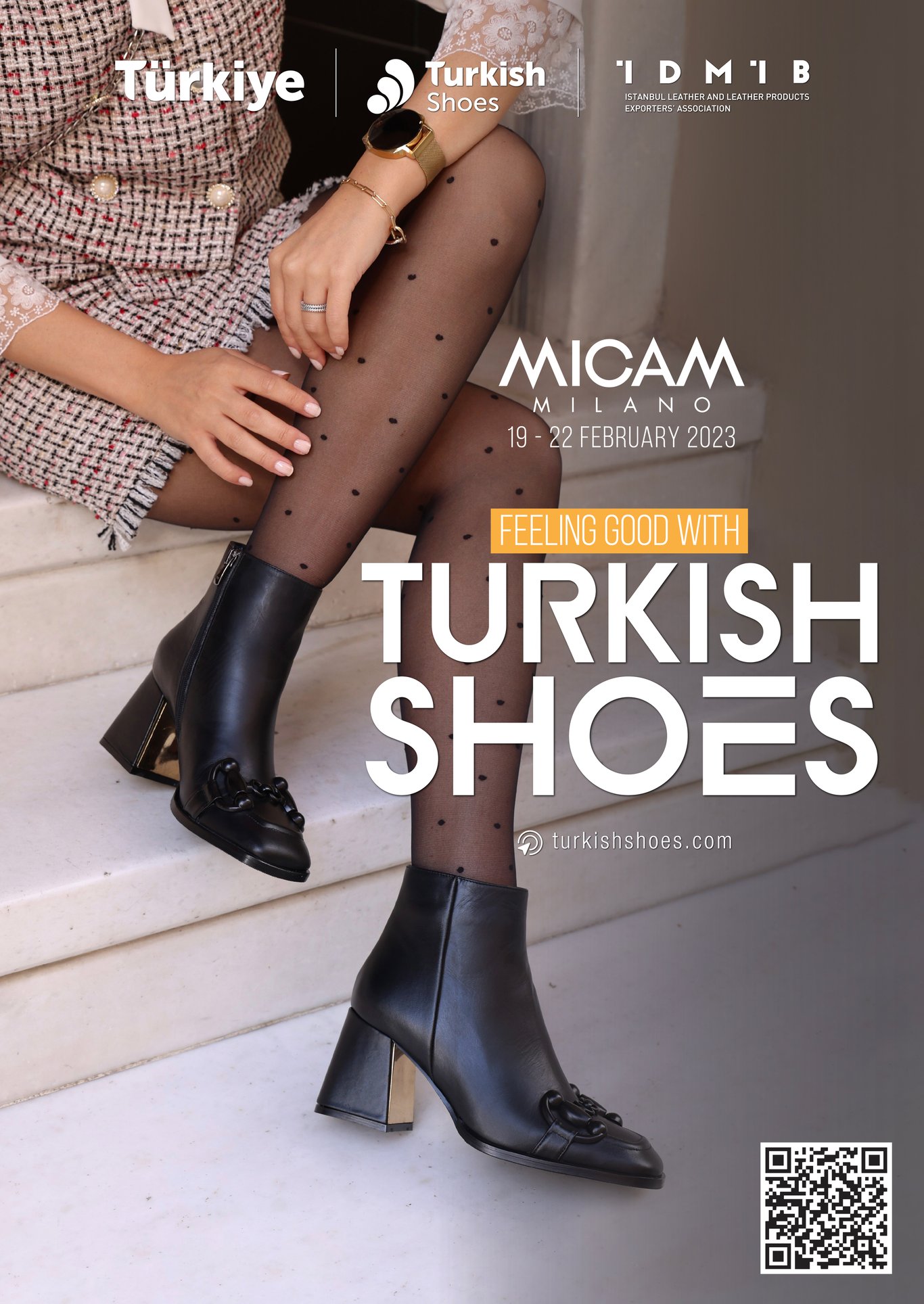 The footwear industry's leading international trade fair, MICAM Milano promoted by Assocalzaturifici, is a one-of-a-kind event with over 1700 footwear collections at each edition, successfully melding business and fashion.
The event takes place in Milan twice a year, in February and September, in the Fiera Milano Rho. It showcases the autumn/winter and spring/summer collections for the following year, respectively. MICAM is the landmark event for footwear industry professionals from all over the world.
The fair occupies an exhibition area of about 60.000 square meters and plays host more than 1.200 companies each edition from more than 30 different countries.
Turkish footwear companies also show great interest to MICAM Milano. Istanbul Leather and Leather Products Exporters' Association organizes Turkish national participation organization since 2005. Ever since in each year, the number of Turkish exhibitors increase gradually. 45 Turkish exhibitors are going to participate MICAM exhibition with an area of almost 1672,5 square meters.
Brand
Hall
Stand No
Hall Map
Damlax
Visit Manufacturer
HALL 2
P26
Visit Manufacturer
Secret Zone
Visit Manufacturer
HALL 2
s19 T20
Visit Manufacturer
SERKAN YALGI
Visit Manufacturer
HALL 2
T19
Visit Manufacturer
Alvito
Visit Manufacturer
HALL 2
T21 U22
Visit Manufacturer
FOLLI AYAKKABI DERI MAMULLERI SAN. TIC. LTD. STI.

HALL 2
T25
--
Akar
Visit Manufacturer
HALL 3
E25
Visit Manufacturer
SOTAŞ

HALL 3
H28
--
FATİH AYAKKABICILIK SAN.TİC.LTD.ŞTİ

HALL 3
M28
--
ÇETSAN AYAKKABI
Visit Manufacturer
HALL 4
C16
Visit Manufacturer
Vesba
Visit Manufacturer
HALL 4
N01
Visit Manufacturer
Zensan


HALL 4
N12
--
EKREM UYANIK AYAKKABI DERI URUNLERI TEKSTIL GIDA SAN. VE TIC. LTD. STI.

HALL 4
P02
--
Roedoe


HALL 4
P07 R08
--
İloz
Visit Manufacturer
HALL 4
P14
Visit Manufacturer
Komcero
Visit Manufacturer
HALL 4
R07-S08
Visit Manufacturer
İMPERO
Visit Manufacturer
HALL 4
R11-S12
Visit Manufacturer
The Marcomen World
Visit Manufacturer
HALL 4
R13 S14
Visit Manufacturer
Sofia Baldi
Visit Manufacturer
HALL 4
R23
Visit Manufacturer
DEREM AYAKKABI İÇ VE DIŞ TİC. LTD. ŞTİ.

HALL 4
S13 -S15
--
BYGALLER

HALL 4
T12
--
Fmv Shoes
Visit Manufacturer
HALL 5
F13
Visit Manufacturer
TEZCAN

HALL 5
K21
--
FJOLLA

HALL 5
K31
--
Geronimo


HALL 5
L12-L14
--
Sherlock Soon
Visit Manufacturer
HALL 5
L17 M12
Visit Manufacturer
KRİSTAL AYAKKABI SAN. TİC. LTD. ŞTİ.

HALL 5
M20
--
LUCIANO BELLINI
Visit Manufacturer
HALL 5
M26
Visit Manufacturer
COCONUT AYAKKABI SAN. VE TİC. LTD. ŞTİ.

HALL 7
B09
--
Molly Bessa
Visit Manufacturer
HALL 7
D11 E12
Visit Manufacturer
Guero


HALL 7
D19 E20
--
Laguna
Visit Manufacturer
HALL 7
D23-E24
Visit Manufacturer
DAVARCI KUNDURA SAN. VE TİC. LTD. ŞTİ.

HALL 7
E11
--
RIPKA EVROMODA AYAKKABICILIK SANAYI IC VE DIS TIC. LTD. STI.

HALL 7
E19 F20
--
CASHKA
Visit Manufacturer
HALL 7
F09
Visit Manufacturer
VENUS
Visit Manufacturer
HALL 7
F11- G12
Visit Manufacturer
Nardo
Visit Manufacturer
HALL 7
F14
Visit Manufacturer
EFETTI

HALL 7
F19 G20
--
FREEFOOT

HALL 7
G11
--
TRIZONE
Visit Manufacturer
HALL 7
G19-H20
Visit Manufacturer
DÖRTBEY AYAKKABI SAN. TİC. LTD. ŞTİ.

HALL 7
H19
--
Sigotto Uomo
Visit Manufacturer
HALL 7
H21-27 / K24-28
Visit Manufacturer
Karyoka Footwear
Visit Manufacturer
HALL 7
K02
Visit Manufacturer
Pandew
Visit Manufacturer
HALL 7
M09 N10
Visit Manufacturer
MYM DIS TICARET LTD. STI.

HALL 7
M10
--
Woopy Orthopedic
Visit Manufacturer
HALL 7
M20
Visit Manufacturer